Trusted by the world's leading institutions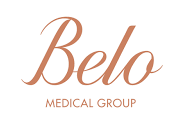 Intellipure for Commercial Spaces
Renters, employees, and business owners are carefully analyzing the spaces in which they occupy. Facilities around the globe are looking at cleanliness from all perspectives, especially air quality, to ensure that their facilities continue to be utilized and trusted.
Intellipure's patented Disinfecting Filtration System (DFS) technology is helping businesses and commercial facilities to provide a safe and clean environment for their personnel and customers.
Applications
Offices
Banks
Retail Stores
Museums
Apartments
Gyms
Laundromats
Shopping Malls
Theaters
Special Events Venues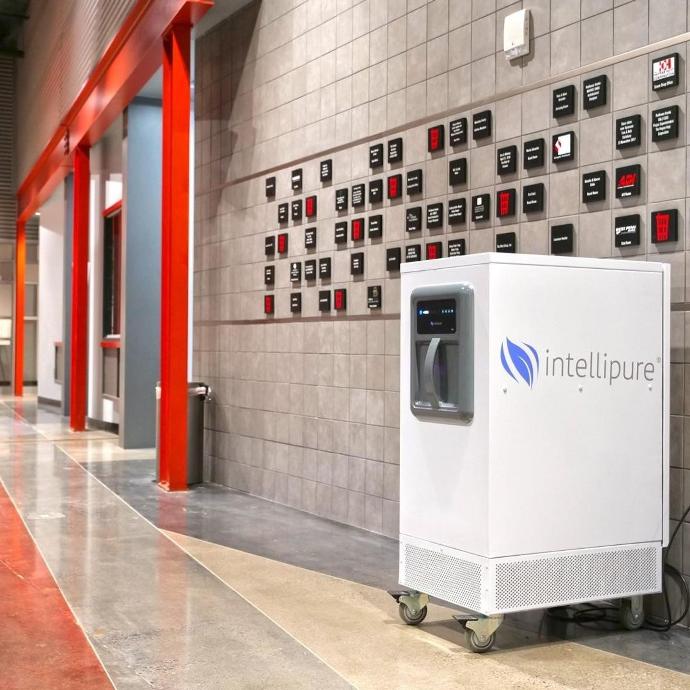 Air Intellipure offers a comprehensive line of air purifications solutions - both inline and portable (plug and play) models - built to improve the safety of your employees and customers by:
Reducing the spread of viruses like influenza, coronavirus, and SARS
Eliminating VOCs found in common cleaning products
Neutralizing odors
Eliminating bacteria and other microorganisms like MRSA
Decreasing airborne allergens like pollen, mold, and dust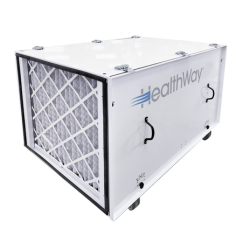 SC 2000 Self Contained DFS Air Cleaning System
The modular design of the 2000 SC applies our DFS technology to any airflow criteria. Due to its independent blower, it can retrofit with any HVAC system. This highly customized unit can also be installed as a portable standalone unit or mounted to treat targeted are.
2000 IL Modular Solution
The 2000IL is a scalable, modular, energy efficient air purification solution that can be front or side-loaded to fit nearly any application. The proprietary module-style design utilizes the patented Disinfecting Filtration System (DFS) technology. Each module/array is simple to maintain and support with our unique picture-frame design. The 2000IL is designed to be utilized "inline" – it uses the HVAC system blower and can be installed in an air handler or in a duct run.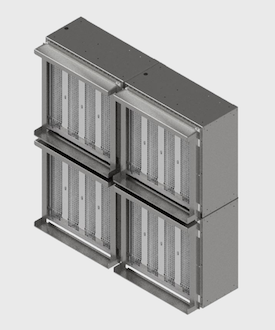 We have the experts who can help design a solution for your organization.
Send us your details and we will get right back to you.